LifeSite Pro
Reimagine your client relationships
LifeSite for Advisors
It's time to realize the full potential of your advisory.
Opportunities for Deeper Engagement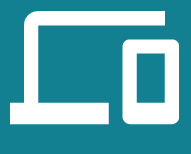 Connecting in a Whole New Way
Relationships that Last Generations
Tools for a Modern Advisory
With so many do-it-yourself solutions available, it's time to engage your clients using technology tools they're familiar with that also provide you with a holistic picture of the entire family.
Secure File Vault
Clients benefit from a file system that's fully integrated with LifeSite's collaborative platform, allowing advisor and client to manage and share files at will. And if you'd like to continue using your favorite CRM, LifeSite offers out-of-the-box and customizable integrations.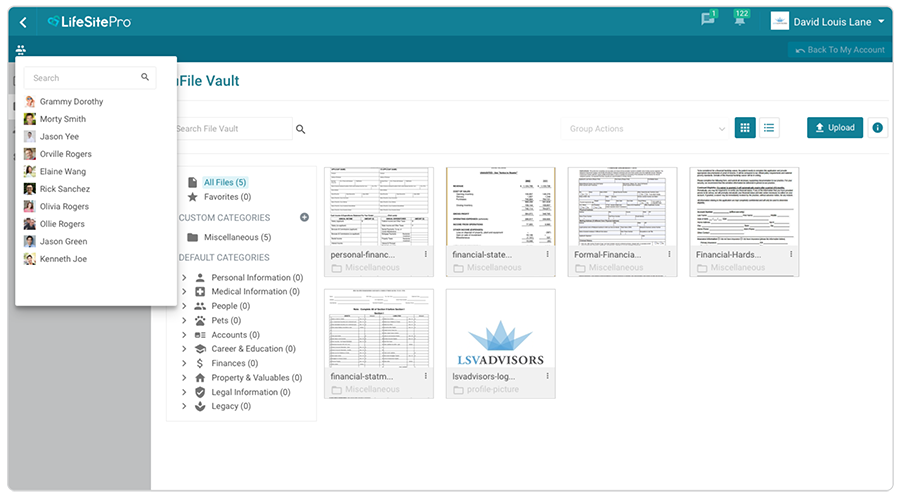 Pre-organized Categories
Dozens of intuitive categories means your client's information is stored where it makes sense. Spend less time searching and more time working with clients.
Advisor Dashboard
Your dashboard is your one-stop shop for what's new with your client, giving you valuable opportunities to discuss changes to your client's personal and family situation.
Real-Time Messaging
LifeSite Pro's real-time platform lets you keep your client up-to-date on important changes or documents, and every communication remains encrypted at every point along the way.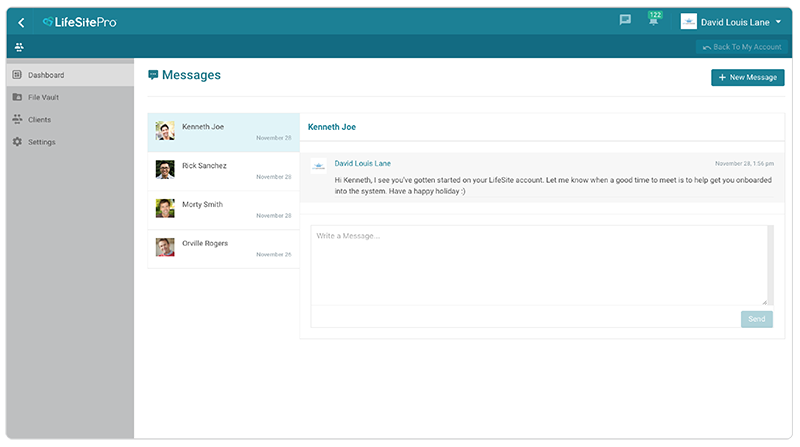 Introducing Alexa
You're never tied to your home computer with LifeSite. Our LifeSite skill for Amazon Alexa lets clients lookup and save information with just their voice, while our free mobile app gives secure access to LifeSite anytime, anywhere.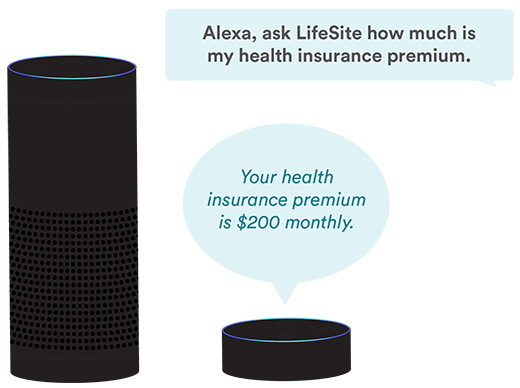 "The collaborative features of LifeSite Pro help our clients share their documentation with us simply and efficiently. LifeSite assists us in our client interactions so we can provide superior service."
-Jay Fong, CFP®, CERTIFIED FINANCIAL PLANNER™, and managing partner, Concentrum Wealth Management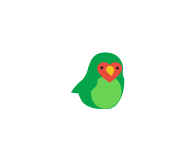 Contact Us
Call or email to sign up for a free demo and learn how LifeSite can best fit your company's needs.
sales@lifesite.co
(650) 209-6321 ext. 705