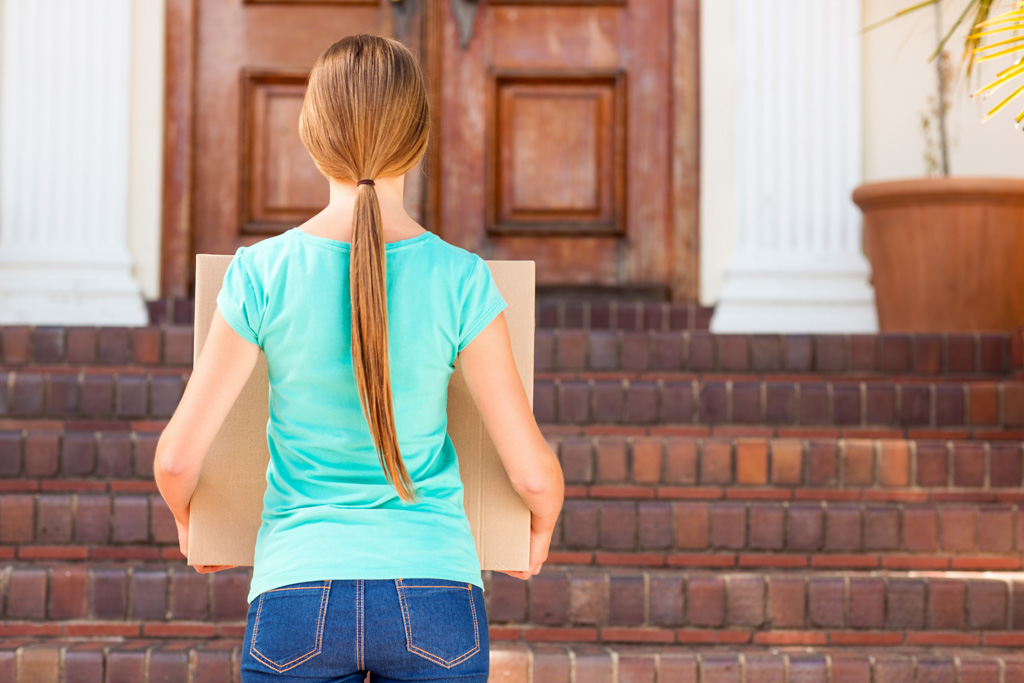 Posted By Chris Wong, CEO & Chairman, LifeSite
It's the start of a new school year, and my wife and I recently sent our youngest child off to college. It's always a crazy but exciting experience, and this time was no exception. One thing made the process a whole less painful, though.
Secure sharing, all in one place (even at college)
Normally, we pull together all our child's most important documents, put them in a file portfolio, then hand it over with the admonition to "guard it with your life." But more often than not, that hasn't been enough to make sure a document didn't get lost or something went out of date. Luckily, this time around, my wife and I had
LifeSite Vault
. It's a natural solution to the age old problem of keeping your most important documents safe but accessible. Here's a few examples of how we're
securely
sharing information with our daughter.
Personal Identification Documents
Would you be surprised our daughter had no idea what her Social Security number was? We grew up memorizing this number, but the first time she needed it was for her college applications. She'll also need it for any on-campus job she applies for, so we've since uploaded everything from her Social Security card to her passport and birth certificate.
Medical Information
One of the requirements for new college students is to provide your immunizations. We placed a quick call to our family doctor and within the hour had our daughter's immunizations and vaccine dates saved to her account. It was just as easy to upload a picture of her medical insurance card via the LifeSite Vault Android or iOS mobile app.
Logins and Passwords
There's no way our daughter would leave without access to the streaming service the family shares. You can store logins for your NetFlix, Hulu, or Amazon accounts, or even a shared bank account in the Online Accounts section.
Credit and Debit Cards
We made sure our daughter got her own credit card as well as one linked to our account. Both credit cards are saved in her LifeSite Vault account, just in case they get lost or stolen.
Keep your kids organized in today's digital age
As a millennial, our daughter is comfortable sharing information digitally with us, and best of all,
is interested in using this organizational tool!
She accesses everything through her smartphone and LifeSite's
superior security
keeps everything safe and secure. Every parent does their best to make sure their child is as prepared as possible when they take that first important step towards independence. I'm extremely proud to say that with LifeSite Vault, I've done that for my daughter.
Sign up to securely store and share your information
Ready to start sharing information with your friends and family?